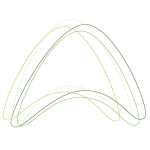 Since 1956 transforming the market
In 1951, the young telecommunications engineer from Salamanca, Antonio Peral, founded Amper Radio, the origin of the current Amper.
Antonio Peral, born in 1921 in Puente del Congosto, Salamanca, of modest origin, moved to Madrid after the civil war and aware of the importance of training, he studied high school, trained as an army specialist and obtained the title of telecommunications engineer. In 1951, he founded Amper Radio Laboratories, which began building radio sets and intercoms. In the 1960s, Amper began mass production and became one of the world's leading companies in its field.
Antonio Peral's entrepreneurial spirit has been with us throughout our history, helping the company to overcome difficulties and seize opportunities. Difficulties such as those faced by Western technology companies with the irruption of offshore production during the end of the 20th century and the first years of the 21st, the difficulties of the different crises during this long history and the opportunities of an unprecedented social and technological transformation.
This spirit and ability to adapt have made us a leading technology company, offering innovative solutions to customers around the world and being a benchmark in various sectors of activity.
And this spirit positions Amper, in an unbeatable position to face the challenges of today's market. The recent crises in global supply chains caused by the COVID-19 pandemic, climate emergencies and the war in Ukraine have demonstrated the need to ensure national independence in critical technologies to ensure our social model and the welfare of citizens.
At Amper we have the experience, ambition and capability to play a leading role in promoting and strengthening strategic capabilities in sectors critical to the well-being of our society.
52% export experience
in more than 50 countries
+ €390 million of
project portfolio in 2022
Our Values
At Amper Group we remain firm in our commitment to respect the universal human values ​​that define us as a business group and respect for the corporate philosophy that helps us carry out our work under criteria of: