Join us
For more than 60 years, ours is a story of commitment to the people who are part of the Amper Group.
By sharing and living our values, our teams excel every day to offer the best solutions and services to our customers, while developing professionally and personally in a healthy, motivating and challenging environment.
Within the Amper Group you will find innovative projects, continuous learning and a people management model designed to enable you to develop and enhance all your talent.
Because we are a multicultural company with more than 3,000 professionals working both nationally and internationally in the development of high-value projects in the Defence and Security; Energy and Sustainability, and Telecommunications sectors.
Our Competencies
Our professionals stand out for their ability to respond to challenges and adapt to changes in the market and technology. We have a number of key competencies that make us highly effective. In this sense, each one of them is a fundamental attribute to guarantee the success of the company and keep it in constant growth.
The 5 competencies that guide, accompany and make us grow on a daily basis are: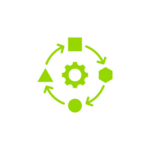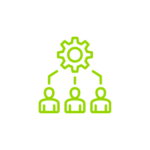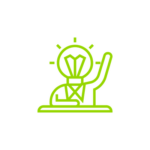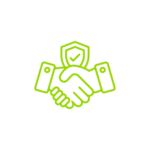 ¡Amperice your career!
At Amper Group, what enriches us as a team is the unique perspective that each person has. We believe that each professional has an important role to play and we strive to create a work environment in which they can develop and grow together.
We value diversity and are committed to ensuring equal opportunity and non-discrimination at all times, fostering an inclusive culture in all areas of our organisation. By embracing an environment where diversity is valued and respected, we create more creative and productive teams, capable of bringing new perspectives and innovative solutions.
We are committed to ensuring real and effective equality of opportunity for all people, regardless of gender identity, origin, sexual orientation, education, or religion or any other status protected by law.
Your career is as important to you as it is to us.