Efficiency in Electrical Systems
At Amper, we are passionate about providing advanced technological solutions for the electrical sector. Our extensive experience in electrical systems enables us to offer customized solutions that cater to our customers' specific needs, including the integration of complex systems.
We offer a broad range of innovative solutions, from electrical installations, inverters, and power electronics to electrical storage systems. We work with cutting-edge technology and ensure that our projects meet the highest quality standards to guarantee optimal performance and energy efficiency.
Electrical Installations
At Amper, we offer turnkey solutions for electrical installations at high, medium, and low voltage, tailored to meet our clients' specific needs while complying with the most stringent technical regulations. Our engineering and technical teams provide comprehensive services from planning to execution of works.
We utilize the latest methodologies and tools for the integration of processes in the manufacture of electrical panels and in the execution of works. For instance, we utilize the BIM methodology, the ETAP platform for electrical calculations and protection systems, the EPLAN platform for electrical design, and electromechanical engineering software such as SOLIDWORKS and AUTOCAD 3D-2D. We also perform lighting calculations with DIALUX and design grounding networks with CYMGRD.
At Amper, we hold state contractor classifications in the energy, industrial, naval, and tertiary sectors, which enables us to execute highly complex projects with complete guarantee and reliability. If you require comprehensive and high-quality solutions in electrical installations, we are here to assist you at Amper. Contact us to learn more about how we can help you discover the perfect solution for your needs.
Inverters and Power Electronics
At Amper, we have a technical and engineering office specialized in designing, industrializing, and constructing power electronics solutions for a wide range of sectors, including energy (PV and wind), industrial, railway, and naval. Our experience in these sectors allows us to develop customized solutions that perfectly fit the specific needs of each project.
Among our products, we offer the construction of high-power photovoltaic inverters, "Back to Back" converters for wind turbines, power rectifiers, and battery chargers. All of them are built under the most demanding technical requirements, ensuring the quality and reliability of our products.
At Amper, we also have an R&D and development engineering department, which allows us to build special prototypes and unique equipment in our specialized factory. We have a specific area for final acceptance testing (FAT), ensuring the quality and proper operation of our products.
If you are looking for high-quality and reliable power electronics solutions for your project, Amper is here to help. Contact us for more information on how we can help you find the perfect solution for your needs.
Electrical Storage Systems
At Amper, we specialize in providing solutions for the storage of electrical energy for various applications. Our services include the design, industrialization, and construction of solutions based on different technologies, tailored to the specific needs of our customers.
Our solutions include industrial battery charging, battery cycling, and assembled packs/containers for high power storage applications in grid-connected systems, as well as energy storage for off-grid electrical systems. We have a technical office, as well as a development and R&D engineering department, which allow us to design and build special prototypes and unique equipment based on our customers' specifications.
Our approach is based on providing comprehensive and customized solutions for each customer, tailored to their specific needs and requirements. With our extensive experience in the sector, we guarantee the quality of our services and the satisfaction of our customers.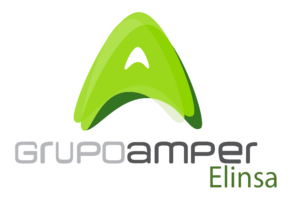 Electrotécnica Industrial y Naval S.L. (ELINSA) is a company dedicated to the assembly and maintenance of electrical installations, automation and control, and the design and manufacture of electrical panels and power electronics.
The company was created in 1968, with a firm vocation to become a reference in its sector in terms of quality, reliability and competence. It is currently a reference in demanding sectors such as the energy, naval, industrial and tertiary sectors.
The company's headquarters are in A Coruña, where it also has its electrical panels and power electronics factory. It has branches in Vigo and Lugo and subsidiaries in Algeciras (Pablo Vega S.L.) and Macapá (Elinsa do Brasil Ltda.), with a total of approximately 12,000 m2 of offices, factory and warehouses.
Want to talk to an Electrical Systems expert?