An Innovative and Sustainable Technology
The Smart Grid is an electric power production and distribution network that uses advanced technologies to improve energy efficiency and reduce environmental impact. This sustainable grid, based on smart and renewable technologies, enables greater integration of renewable energy sources such as solar and wind, as well as more efficient monitoring and management of energy demand.
It also enables consumers to have greater control over their energy consumption through real-time information and feedback systems. This helps reduce energy waste and improve energy efficiency at home and in industry. Sustainability is a key element in the development of the Smart Grid, as it seeks to minimize environmental impact and promote a more responsible and efficient use of energy resources. Therefore, the use of smart and renewable technologies in the production and distribution of electrical energy is essential to achieve a more sustainable economy.
Digitization and Efficiency of Energy Systems
At Amper, we specialize in the digitization and automation of energy systems for electric utilities, infrastructure, and various industries. We provide comprehensive solutions for managing distribution, transmission, and power generation networks using advanced technologies to optimize operations and improve service quality.
Our digitization solutions enable utilities to enhance efficiency and reduce maintenance costs by utilizing innovative tools that assist in making strategic decisions. Thanks to our expertise in the field, we can tailor our solutions to meet the unique needs of each customer.
Furthermore, at Amper, we offer automation and control solutions for various industries such as airports, industrial plants, and railway systems. Our solutions facilitate efficient energy management and resource optimization, leading to cost reductions and enhanced efficiency.
In summary, at Amper, we provide digitalization, automation, and control solutions for all kinds of energy systems, aiming to improve service quality, reduce costs, and extend the life cycle of assets. Our dedication to innovation and service excellence makes us the ideal partner for companies seeking advanced and efficient energy solutions.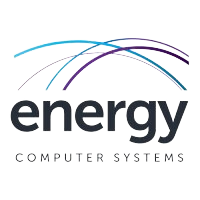 Company specialised in the development and commercialisation of software for electrical distribution and transmission systems, being the pioneer in the creation of a geographic system for distribution networks at PC level.
Since its foundation in 1992, ECS supplies its products and services to South and Central America, USA, and Asia.
Energy Computer Systems S.A.S. is now part of the Amper Group / Spain. In the framework of the Strategic Plan 2021-2024, the Amper Group acquired, on May 31, 80% of the Colombian company, Energy and Computer Systems S.A.S. This acquisition expands the range of control systems integration services in the Group's Energy and Control Technologies Division.
What does Energy Computer Systems do?
Want to talk to a Smart-Grid expert?