Electronic Warfare
Electronic warfare is a technological and electronic activity aimed at determining, exploiting, reducing or preventing the hostile use of all energy spectra by an adversary, while preserving the use of that spectrum for its own benefit.
In an increasingly interconnected and digitised world, the security and protection of our assets has become an essential priority. Electronic warfare is a reality in the 21st century, and in this context, it is essential to have allies who are experts in technology and security. At Amper, a leading communications and defence company, we are committed to developing cutting-edge solutions to meet the challenges of electronic warfare and ensure the protection of our customers.
Signal Intelligence
Signal intelligence is a key element in the protection and defence against potential threats in the digital environment. We understand the importance of SIGINT and are dedicated to the research and development of solutions for the interception, analysis and exploitation of the electronic communications and emissions of potential adversaries. We focus on two main areas of SIGINT: decommunications intelligence (COMINT) and electronic signals intelligence (ELINT), thus providing our clients with complete and effective coverage in their protection and defence strategy.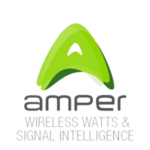 Setelsa Security is a technology company belonging to the Setelsa Group which is responsible for everything related to the Security Systems business applied mainly to buildings and infrastructures.
We design, manufacture and develop our own products (hardware and software) offering highly flexible and scalable solutions with a high capacity to adapt to the requirements of our customers. The availability of the complete know-how of our solutions facilitates the incorporation of emerging technologies, thus offering our customers cutting-edge solutions.
What does Wireless Watts / Signal Intelligence do?
Want to talk to an expert?